Hola a todos :
bueno les dare unos consejos para protejer tu planeta:​​

1) En tu planeta tienes que hacer  en forma de cuadrado.
2) las casa estaran afuera y las torretas adentro saben por que,
por que las casa , minas ,silos y bancos tienen mas vida que las torretas sirve como escudo.
3) los bunkers tienen que llenarlo con colosos , zepelines o alcones 
4) los bunkers lo tiene que colocarlo en las esquinas del cuadrado ¡entienden!
5) los portales se ponen adentro del cuadrado para que no lo destruyan por que si tenes colosos , zepelines , alcones o s-trikes se te ban de un solo.
6) para ganar dinero tienes que ahorrar no tienes que gastate niun centavo como una semana o 3 o 4 dias.
7) si tienes amigos como de nivel 200 o 300 diles que te envien colosos por si acaso si te atacan en un lugar que no tiene proteccion.
8) siempre tienes que dejar bombas por todas partes .
9) Todos los dias tienes que visitar a tu amigos para que te sale partes del coloso , zepelin o sternilator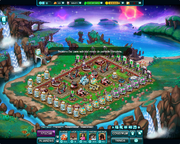 10) les voy a enviar la foto de mi planeta para que miren como deben hacerlo.
Ad blocker interference detected!
Wikia is a free-to-use site that makes money from advertising. We have a modified experience for viewers using ad blockers

Wikia is not accessible if you've made further modifications. Remove the custom ad blocker rule(s) and the page will load as expected.