hi this is the g.l wiki!
-Alex48starlings- (talk) 17:46, December 4, 2012 (UTC)
Leaderboard
yo guys, can someone explain me the leaderboard?
how does it count the points? weekly? monthly? general?
kope you know what i want to know from you guys?!
my english isnt the best (i am german)
Peps on E (talk) 21:36, December 17, 2012 (UTC)Peps
GALAXY LIFE PROBLEM:
I want to declare war to an alliance but can't. It said: "Can't do it now. Try again it in a few minutes."
INFERNALLIUM-LORD (talk) 07:15, February 8, 2013 (UTC)
Star Base Level 3 at a Level 196 player! That is so cool! Lol!
Look at this: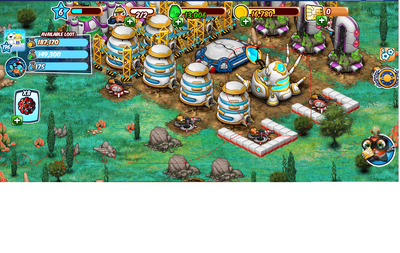 A_job09 is at your service!
07:51, February 16, 2013 (UTC)
But if you believe this is an error, message me at my talk page/message wall, okay? Have a nice day! A_job09 :D
alex48starlings in
well this isn't his main planet it is one of his colonies!
greetings earthlings!
aLeX48StArLiNgS(Galaxy life Pocket Adventures wiki admin) 17:16, February 16, 2013 (UTC)
What is social building and what does it do?
Kidlordofthecats (talk) 04:45, February 27, 2013 (UTC)
Can someone please join my alliance its called " the war in life" im a level 300 and i need more higher and active levels so we can start facing big teams and we won 50 wars and lost 8 will you please join ? 76.97.20.194 11:05, May 7, 2013 (UTC)@thtniqqa_josh
The Hacker
Hello Galaxy-Life-players,
A hacker have hacked my telenumber and they saled for Chips. this are 10x 20€. my Dad must pay 200€. My dad do at Monday tell to the police.
i have the hacker telenumber!:
0900320002319. please closed this fucking number!
my SIM-Card are closed
Please help me! we need the 200€ back! :)
The programmer from Galaxy life: tell me. i give you my telenumber!
Thank You!
Thomas Frank (level 133)84.59.243.75 17:35, May 11, 2013 (UTC)
Ad blocker interference detected!
Wikia is a free-to-use site that makes money from advertising. We have a modified experience for viewers using ad blockers

Wikia is not accessible if you've made further modifications. Remove the custom ad blocker rule(s) and the page will load as expected.