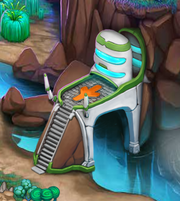 Description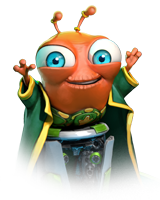 "

"The best leaders are the best teachers!! Help your friends to become as good as you! You will certainly get a handsome reward!!"

"



 

— in-game description 
Friendship Stone

A gratitude symbol that apprentices gift their mentors once graduated. Each successful graduate gives you one Friendship Stone. Use them to buy Workers.

Step By Step Tutorial
Ambassador Tips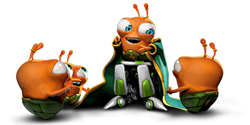 The level that your friends must reach and the period of the time in wich they have to reach it, varies according to your level.
You can challenge your friends to become leaders as good as you by clicking the 'train friends' button! If they succeed, you will get a great reward!
You can find successful friends in the graduates section so you can visit and send them a gift.
Once you start training a friend, you can watch his progress in the Apprentices section.
Once your friend has started the challenge, teach him to send gifts. It will make his success much easier!
Train your lower level friends and help them to improve, for every successful apprentice you get a reward(Like units, items,etc) depending on your Lvl.
Invite friends that plays daily or always, as some players don't really accept it.
Rewards
The rewards you will get depend on your level.
Everytime you succesfully trained an apprentice the reward increases for the next one.
See Also
Ad blocker interference detected!
Wikia is a free-to-use site that makes money from advertising. We have a modified experience for viewers using ad blockers

Wikia is not accessible if you've made further modifications. Remove the custom ad blocker rule(s) and the page will load as expected.